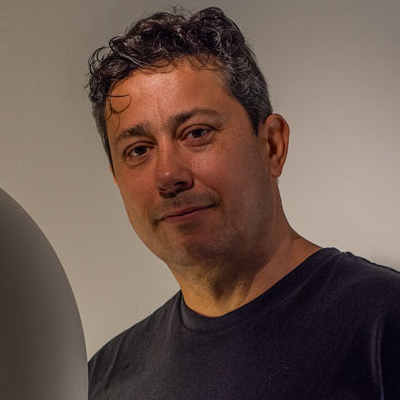 Mauricio D'Avila
Designer
Brazilian designer and ceramist Maurício D'Ávila, owner of Geo Luz & Marca Cerâmica.
Designer Mauricio D'Avila
Creative and innovative, designer and ceramist Maurício D'Avila began his career designing products for the ceramic tile industry and, after acquiring vast knowledge, innovated by founding Geo – a company that presents lamps made from this material, with unusual effects. He also uses aluminum, brass, and copper in his works, but ceramics always play a fundamental role in them.
Having already won several awards, Maurício D'Avila brings inspiration from everyday life to create lamps with unique designs, with emphasis on their forms and adding the perfect finish to make them versatile and functional. Whether outdoors or indoors, each piece has its originality combined with the refinement of high decor. The products go beyond aesthetics, with sustainability as their main differential. In addition, everything is done manually, which adds value and history as it is always "from person to person".
Having had the privilege to work and showcase his talent in various countries such as Peru, Mexico, Italy, Chile, Canada, the United States, Spain, and France, Maurício D'Avila's mission to illuminate and beautify has left an indelible mark on countless environments. With each passing day, his dedication to enhancing spaces will shine even brighter.
VER PRODUTOS DO DESIGNER